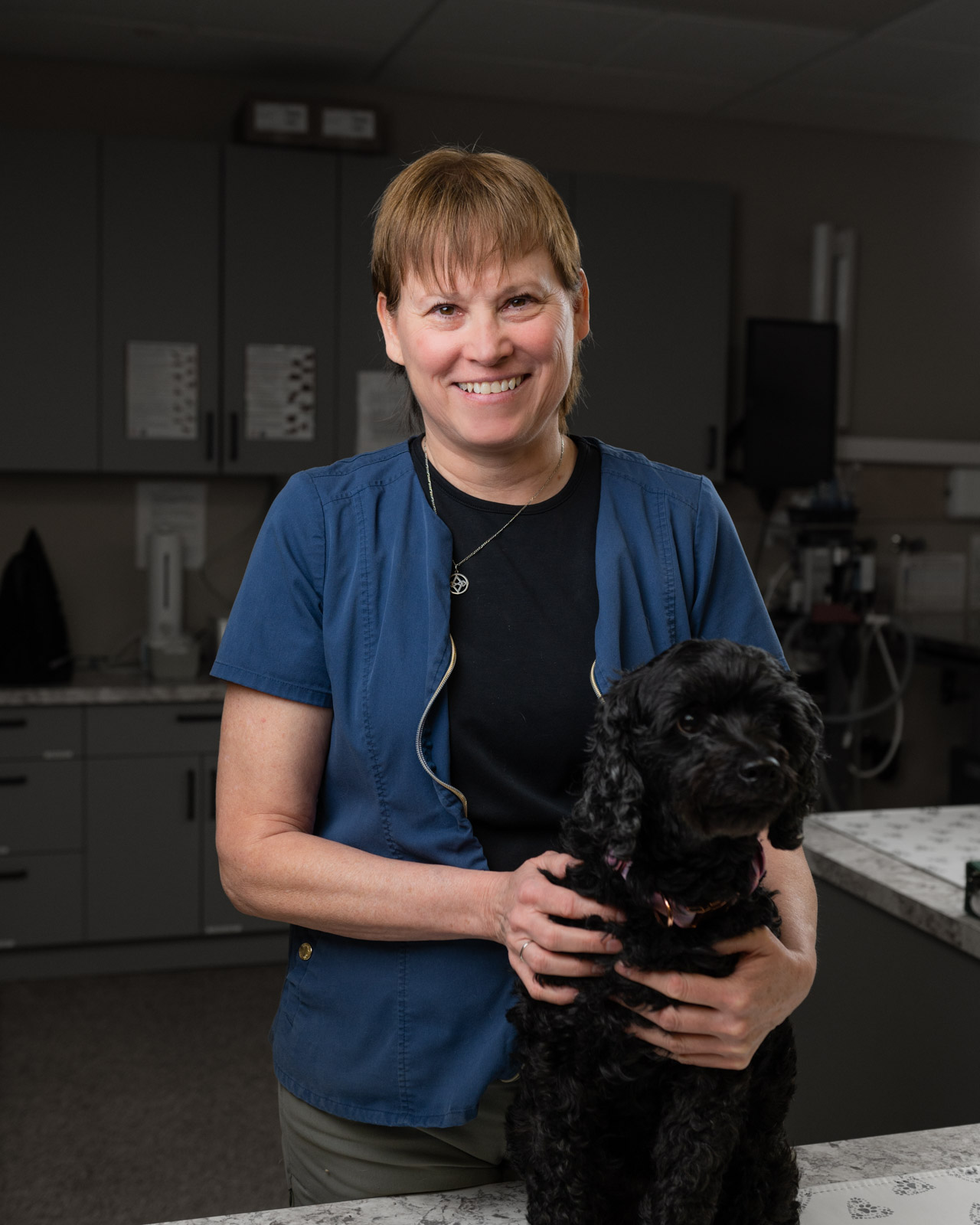 Dr. Laura Taylor
I grew up in Toronto, Ontario and as a youngster, I felt deeply connected to all animals and was a typical "horse crazy" girl. All I ever wanted to be was a veterinarian. I graduated from the Ontario Veterinary College /University of Guelph in 1989. The lure of big sky country and the Rocky Mountains lead me west to Alberta in the early 90's.
My initiation into holistic veterinary medicine began with becoming certified in veterinary chiropractic in the mid-90's. Over the next decade I received certification training in veterinary acupuncture, homeopathy and equine osteopathy. I also took many courses in human craniosacral therapy and visceral (organ) manipulation.
My scope of practice is limited to the manual therapy of osteopathy/craniosacral therapy for dogs, cats and horses. Osteopathy is amazing for its whole body approach and how it works with the innate intelligence of the body to heal itself. I treat musculoskeletal and neurologic cases and work with a wide range of animals, from puppies/kittens to elderly dogs and cats, and canine athletes to improve performance and prevent injuries. It is always my goal to improve the quality of life of animals by optimizing their mobility.
Visit
taylorholisticvet.ca
for more info on osteopathy.