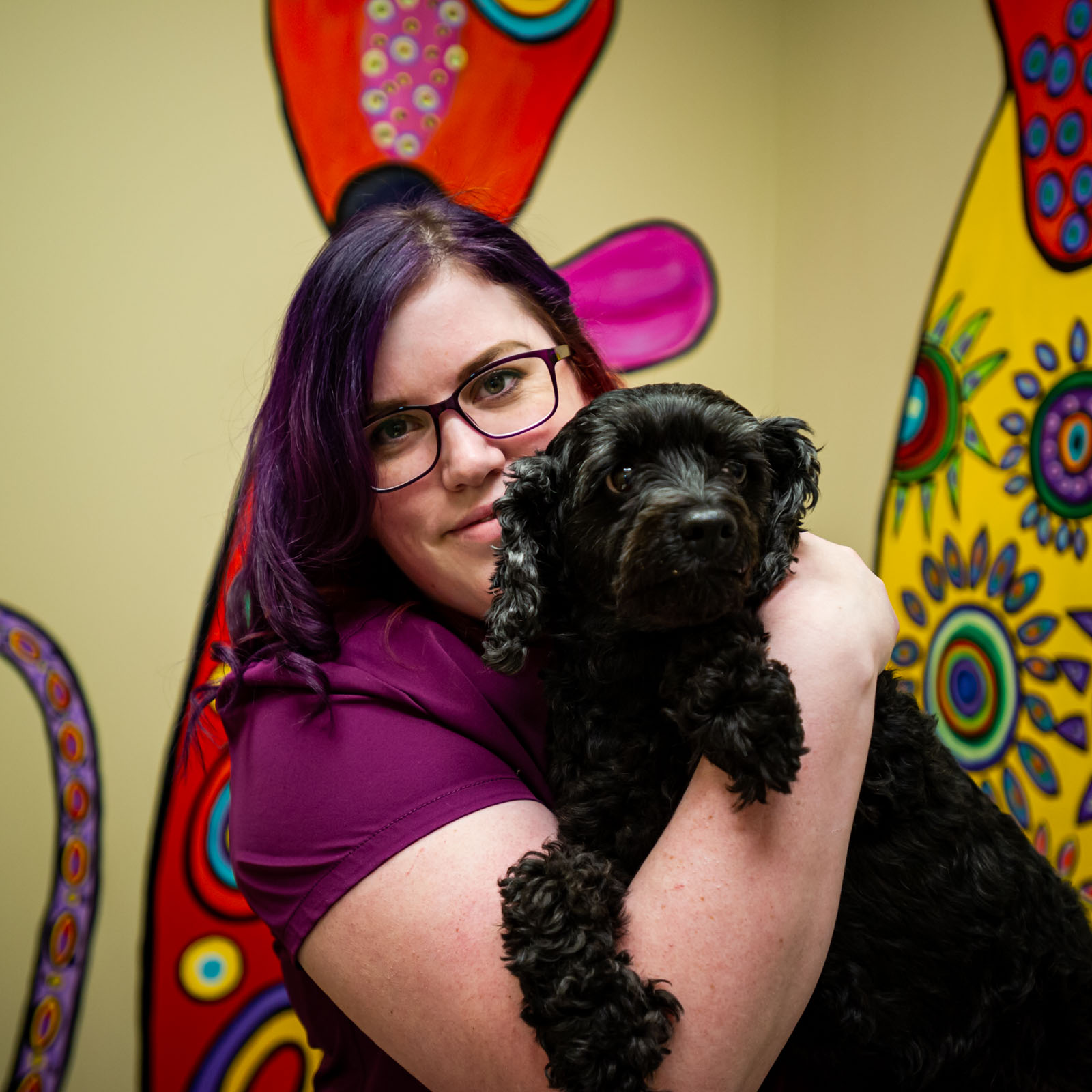 Courtney Rose
Operations Manager
Courtney was born and raised in Ontario, where she lived on a hobby farm with her family. Each day she would wake up and help her mom with the daily tasks: collecting eggs, feeding the pigs or even bottle feeding the calves. From a young age Courtney knew that she wanted to always be surrounded by animals and that she was destined to find a career caring for them.

When Courtney's family decided to sell their family farm, it propelled her to make a change and move to Calgary where she explored a variety of career choices but ultimately set her eyes on working in the Veterinary industry. Soon after completing the Veterinary Technical Assistant program at Old's College in 2015, she began her career working in an Emergency and Referral Hospital. For two years she gained further veterinary experience working at a general practice on the north end of the city.

Since starting at Healing Traditions shortly after opening, Courtney has become an important part of the leadership team as our Operations Manager. Completing a course for our Class IV laser, and Fear Free training to help our patients have the best possible experience while visiting our clinic.

When not working, Courtney spends her free time with her partner Thomas, her young son Grayson their two dogs and her cats. She enjoys reading comic books, watching sappy love movies and refining her green thumb.