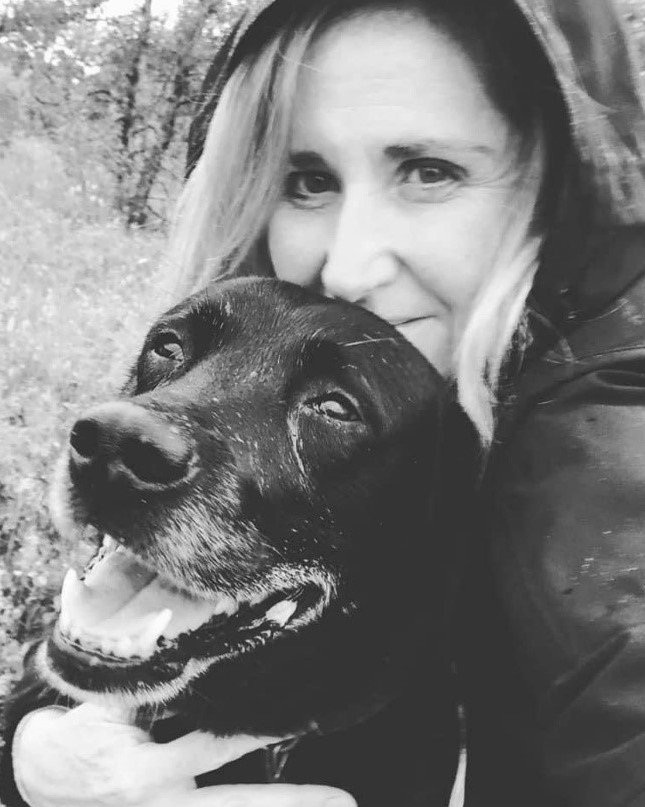 BJ Desjardins
PTA, CCRA, CMFT

BJ started her journey into veterinary clinics in Thunder Bay Ontario. She worked with a veterinarian that started to show her some rehab techniques. BJ moved to Calgary in 2002 and was employed at the Elbow Valley Pet Hospital (Marda Loop Vet Centre) owned by Dr Wanda Vockeroth. In BJ's 10 year at the clinic, she was able to acquire her PTA then in 1 year complete her CCRA (Certified Canine Rehab Assistant) course.

During her time at Marda Loop she was able to have so much experience with many different cases that involved canine rehab. Some cases included conditioning dogs for competitive sports, ACL and TPLO post op surgical dogs.

She was able to give owners the support of a home program and worked with them with the modalities the clinic had such as the water treadmill. Over her 10 years at the clinic, she has become very knowledgeable with techniques in therapeutic exercises to make a home program work for owners. Over the past years BJ has continued her CE and worked on keeping her skills up. She recently has become certified in Canine Myo -manipulative Functional Therapy.

In her free time, BJ enjoys running, hiking and riding her horse. She is the mommy to her black lab called Sally. BJ has also is a equestrian trainer with her level 2 coaching certification.