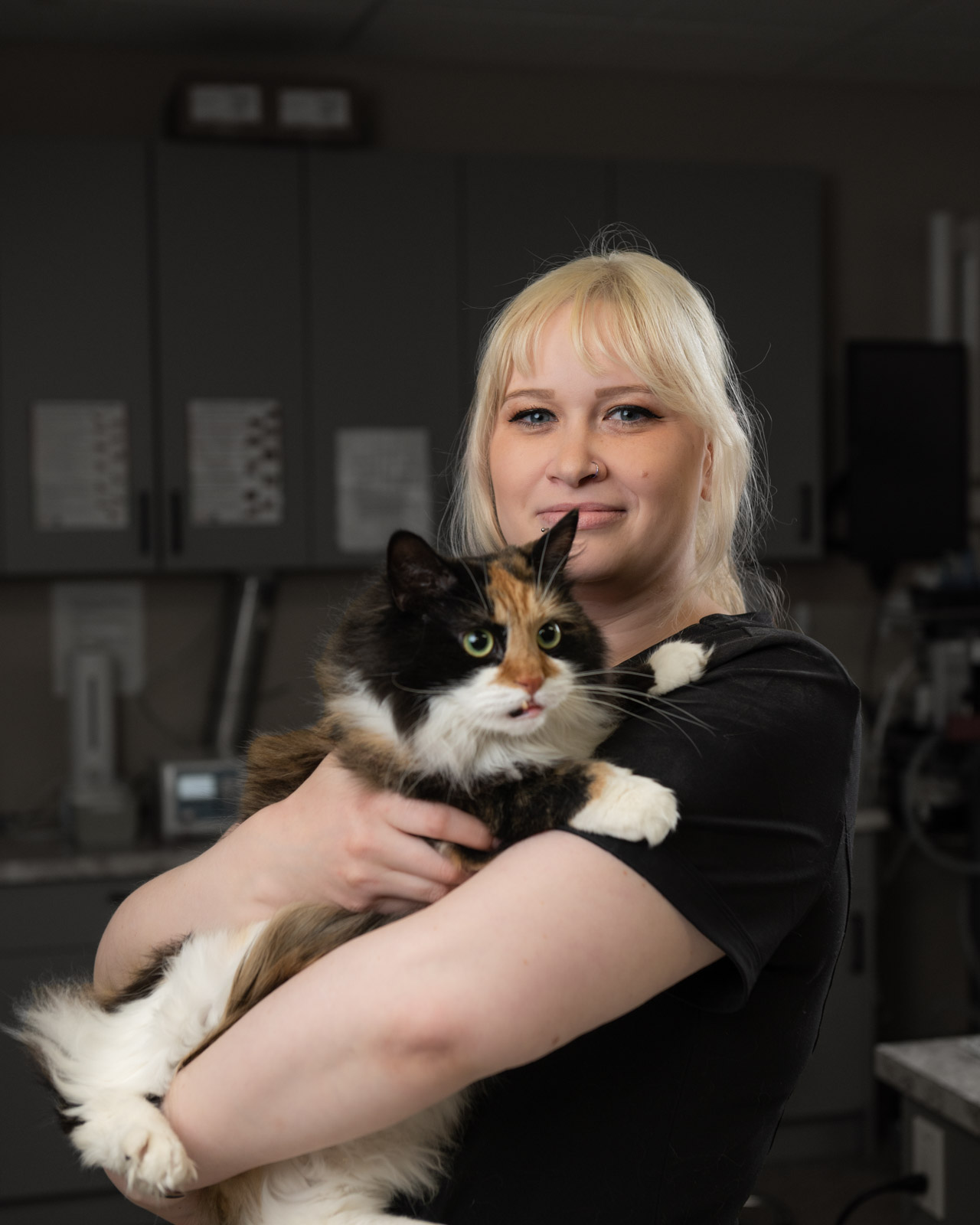 Shyloe


Shyloe was born and raised in Calgary, AB, but also spent a few years on both the west coast in BC and the east coast in NS. After her travels, she decided to come back home to Calgary. She has been working in the veterinary industry for about a decade (as of 2022) as both a veterinary assistant, and a former manager at a previous clinic. She is currently a tech student working towards becoming a Registered Animal Health Technologist.

Shyloe has three pets of her own: a Great Dane mix named Kiwi, a Golden Retriever mix named Jessa, and a sweet, but feisty Calico cat named Haven Monroe.

Shyloe enjoys candlelit dinners and long walks on the beach… with her dogs. But in all seriousness, Shyloe is a huge animal lover and would do anything for her pets. She also enjoys relaxing on the couch, snuggling up with the dogs, and getting caught up on a good show, book, or podcast (preferably true crime or paranormal).